After years of fine tuning our firestop management s
ystem, CRS is now recognized as a UL qualified contractor for Arizona.   Colorado is up next in 2017.  Firestop Contractors International Association (FCIA) sponsors the UL certification program.
In collabo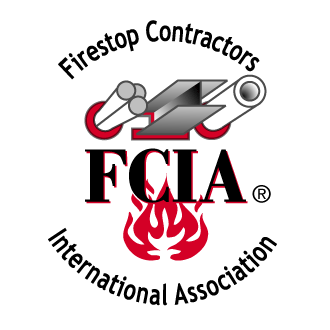 ration with FCIA, Underwriters Laboratories, Inc (UL) owns and administers this program. UL staff inspects and audits a contractor's firestop program before awarding this title.  See their website to find out more about this program.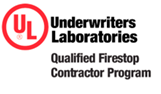 CRS teams is recognized as having a unique knowledge of sealing holes in fire rated walls.  Firestop services ensure that fire and smoke does not spread throughout buildings and cause serious threat to your property.
In addition, various regulatory agencies inspect fire rated walls within healthcare buildings.  CRS provides a proven program that shows these agencies that you, as a property owner, confirm all fire rated walls are 100% sealed.
According to American Society for Healthcare Engineering (ASHE), Joint Commission (one healthcare regulatory agency) now require all facilities to correct any issues within 60 days.
This very tight deadline requires facilities to utilize professional services from professional companies.  CRS can jump in and fix issues quickly.  Open holes in fire rated walls is one of the most common issues found during a survey.
Don't be caught with open holes and fire liability.  Call CRS now for our UL qualified firestop teams to respond.  Call 855-665-3345 today.