CRS recently had the opportunity to give back and show our support for a truly wonderful member of our community.
Dr. Allyson Mallory, principal of Ralph Moody Elem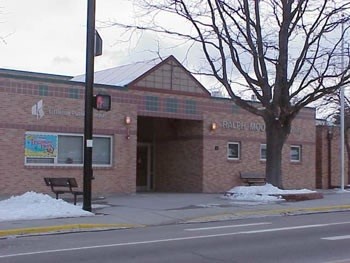 entary School, was left paralyzed after a fall while snowboarding. Students, parents, the faculty, and the community has come together to support Dr. Mallory. A need to renovate her home with the goal of independent living became apparent and a fundraiser was created.
During the renovation, asbestos was found. CRS stepped in and donated $2,500 in materials and manpower to complete asbestos abatements in two areas of her home. This allowed a general contractor, also working pro-bono, to make a bathroom and hallway wheel chair accessible for Mallory.
The Littleton Public Schools Facility Department, along with community partners including: Construction Manager, General Contractor, Subcontracts and Consults rallied together to make alterations to her home, before she returned from the hospital.
We were honored to be able to offer support to someone in our community who does so much for others and inspires us all. We continue to send our warmest regards to Dr. Mallory during her rehabilitation and recovery.
Read more about Allyson…