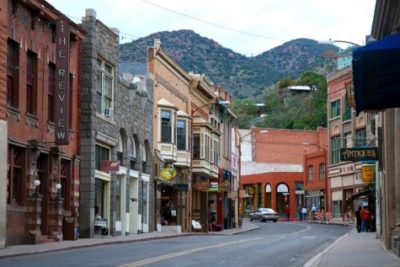 CRS was thrilled to complete a recent project in the Arizona historic town of Bisbee!  Located in southeast Arizona, this old mining town has artistic character and stories around every corner.  In the early 1900's Bisbee was known to be one of the largest cities in the west.  Over the years, Bisbee has become a hot spot for artists. It is filled with charm and fun!
CRS teams were called out to Bisbee High School to safely aba
te asbestos containing material in the carpet mastic glue during a recent renovation. Our company prides itself on assisting schools in maintaining the healthiest environment for students, teachers and parents. That is why we carefully complete every restoration and abatement project following all regulatory requirements.
In a fascinating city like Bisbee, or in a city near you, CRS is here to help you manage your project safely!