With the recent opening of our new warehouse location, we are feeling the Tucson pride! One of the greatest things about this city is the ability to enjoy the outdoors. Since Tucson has a myriad of mountain ranges to choose from, here is a quick list of three hikes worth checking out this weekend!
1. Tumamoc Hill
If you are looking for a family-friendly trail, this paved 1.5 mile hike to the top is a great option. Enjoy spectac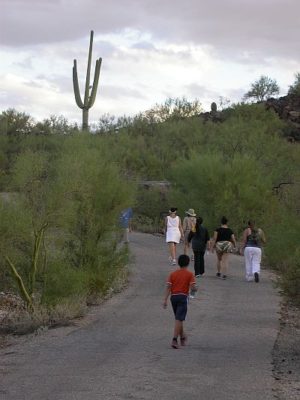 ular views of the city and a serious cardio workout as well! This hike is free, and open anytime EXCEPT Monday-Friday from 7:30 am to 5:30 pm as it is used as a roadway during those times. Bring the kids, but leave your pets at home as they are not allowed on this particular trail. Sunrise and sunset are optimum times due to the grand views, but expect to share the trail with fellow hikers!
2. Sabino Canyon
Located in the Coronado National Forest, Sabino Canyon offers some amazing trails as well as opportunities to enjoy all that the desert has to offer! The
visitor center is open from 8 a.m. to 4:30 p.m. daily with a $5.00 fee per vehicle.
Narrated tram rides are available through Sabino Canyon Tours. Trams are offered Monday-Sunday 9:00 a.m.-4:30 p.m. and the cost is $10.00 adults, $5.00 children 3-12. Children 2 and under are free.
If your boots are made for walking, available trails in Sabino Canyon range from easy to challenging, so there is something for everyone. Access from the recreation center includes the popular Sabino Canyon Trail and the Bear Canyon Trail which leads to the scenic Seven Falls. With streams, saguaros, and so much more, you are sure to enjoy this awe-inspiring desert oasis.
3. Yetman Trail
If you are ready to ramp up the mileage, this is hike is for you! This trail is 12 miles out and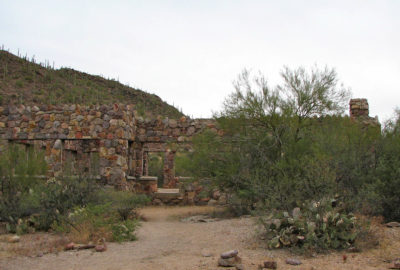 back and is rated as moderate. It's the perfect trail if you are seeking some solitude from the city life. Enjoy beautiful wild flowers after the rain we've had this season and explore the ruins of Bowen Ranch. Be sure to pack plenty of water and snacks for this stretch of a hike!