CRS is one of very few firms approved in Colorado to perform meth cleanup.  The chemicals used in the making of drugs  can leave harmful traces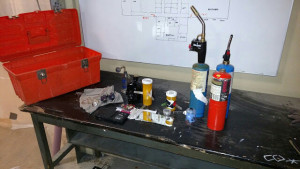 . CRS follows strict rules and will clean all walls, floors and counters.  Our team contains the area to protect the building and people.  We will dispose or clean in the correct manner.   You can be sure that your building will be 100% clear of any item that could cause health issues.

CDPHE requires a firm and techs to be certified in order to clean the harmful traces of drugs left behind. CRS as a firm and our teams are all trained.  To find out more, go to the State Meth Website.